Here are some of my favorite resources for learning more about sustainable and ethical fashion!
This website has TONS of useful tips on everything from buying clothes to care & repair, to upcycling and refashioning to how to deal with your unwanted clothes!
This website (which is also an app!) is a place to learn about whether certain brands are ethical. They go into different aspects of how the brand operates, and they add new brands weekly! They have details on fashion as well as beauty brands. It's a great way to check if a brand you are thinking of buying from is ethical!
Fashion Revolution is a global movement calling
for greater transparency, sustainability and
ethics in the fashion industry. They have an index of brands with ratings to indicate whether they are produced sustainably and ethically, and are the pioneers of "Who Made My Clothes?" The website lists ways to get involved in the movement, as well as events and education on all of the different aspects of how clothes are made.
Probably my favorite news site of all time, The Fashion Law is an independent source of objective fashion law and business analysis, and serves as a community for lawyers, business executives, fashion industry insiders, and students. It has a seemingly endless amount of articles on fashion, from a different point of view than a fashion magazine would. There are articles on lawsuits (usually involving a fast fashion company behaving in shady ways), what brands or trends are currently dominating the market, and profiles on designers and entrepreneurs. They also share great insight into the counterfeiting industry and laws around this topic.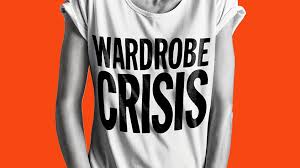 I am obsessed with this podcast by Clare Press. I binged the entire first season in less than a week! She interviews people from across the sustainabe fashion spectrum, including brands, models, artists, designers, garment workers, and scientific researchers. From the iTunes store description: "Join Clare and her guests as they decode the fashion system, and dig deep into its effects on people and planet. This show unzips the real issues that face the industry today, with a focus on ethics, sustainability, consumerism, activism, identity and creativity."